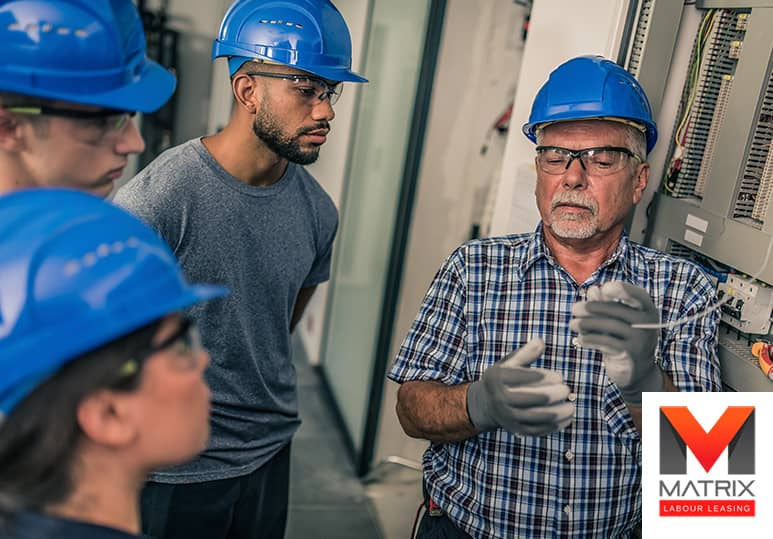 As you begin your journey into a career in the trades, you are entering a highly specialized field that requires specific skills and certifications. Construction jobs require knowledge in the field and safety compliance that necessitate training, both in the classroom and on the work site. One of the best ways to receive this training is through an apprenticeship so that you can obtain hands-on experience and hours while also getting your ticket through in-class lessons and examinations. Apprenticeships help to kick off your career and they offer several benefits.
The Benefits Of Building A Construction Career Through Apprenticeship
What Is Apprenticeship? An apprenticeship is a combination of on-the-job learning to gain experience and in-classroom training. About 80% of an apprenticeship is done on the job, but you do spend 20% of the apprenticeship in the classroom of a college or university (or sometimes a high school) with a trained tradesperson teaching your in-class lessons. There are written exam components to the coursework part of an apprenticeship. When you work as an apprentice, you work with and under the supervision of a skilled tradesperson so that you can learn from them. Once the apprenticeship is over, you will have a certification in your industry and will be recognized as a professional in your trade.
How An Apprenticeship Can Build Your Skills. One of the greatest benefits of an apprenticeship is that you receive real-life experience to apply the lessons taught in class. By working with a trained journeyperson, they pass their knowledge and wisdom on to you and to and instruct you as you work. Because apprenticeships are partially in the classroom and partially hands-on, you will cover concepts in your lessons before getting to the field, which better prepares you for in-person work. The combination of these methods of teaching, both in-classroom and on-the-job, position you for a successful career.
The Added Benefits Of An Apprenticeship. One of the other major benefits of an apprenticeship is that you are being paid for the work you do. Unlike some forms of internships, apprenticeships are always paid, which allows students to focus on their education and motivates the student to do their best work. Apprenticeships often help to develop workers who are highly productive and make few mistakes, adhere to health and safety standards, and who have a comprehensive understanding of their chosen field both in theory and in practice. Because of the tried-and-true results of apprenticeships, many employers will offer positions to those with an apprenticeship over those without, and the people you meet through your work experience during your apprenticeship time often become valuable resources when searching for construction jobs.
Matrix Labour Leasing Can Help You Start Your Apprenticeship
Matrix Labour Leasing is dedicated to facilitating the upward mobility of tradespeople. This is why we work with Alberta Apprenticeship and Industry Training to promote the careers of people seeking career opportunities in the trades. We have partnered with the Merit Contractors Association to offer tuition reimbursement to our job-seeking members working toward their journeyperson tickets. Matrix is more than a staffing agency; we are a network of qualified recruiters here to support tradespeople as they work to improve their abilities and foster careers. If you want to join our roster of workers interested in an apprenticeship position, contact Matrix Labour Leasing at 1-866-666-9520 or fill out the online contact form.
FAQ
Q: If I've already completed my apprenticeship, how do recruitment agencies benefit me?
A: Having an apprenticeship under your belt is a great start, but there are lots of other trained journeypeople searching for construction jobs. Joining recruitment agencies will put your resume in front of the right people to find a position that will leverage your skills and have the right workplace culture for you. Even though you may have developed a small network through your apprenticeship experience, Matrix Labour Leasing has a network that's been building for the past 18 years.
Q: Where does Matrix operate?
A: While Matrix Labour Leasing is a Calgary owned and based business, our staffing agency places workers in construction jobs all across Canada and in the US.
Q: Where can I find construction jobs in Canada?
A: You can begin your job search at our in-house job board.