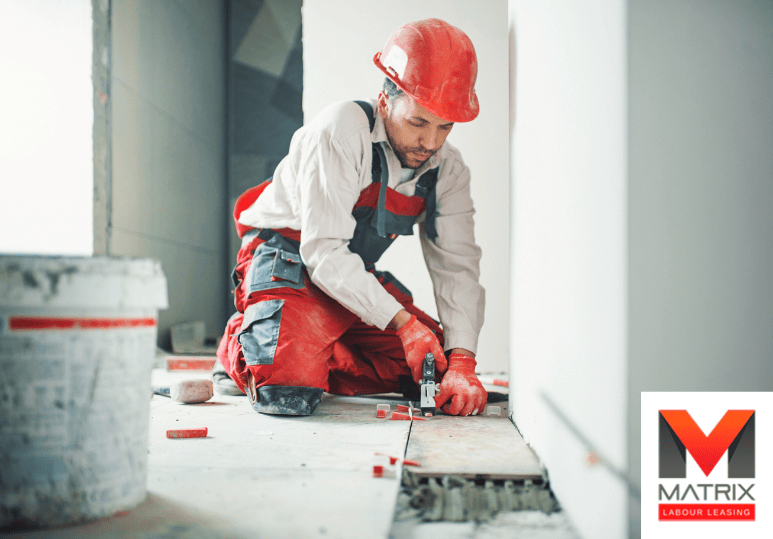 The construction industry offers many different career paths and specializations, but before you can grow your construction career, you may need to start as a labourer or worker. These positions are invaluable to the industry, are entry-level, and offer room for growth. Entry-level construction positions can offer a chance to kick-start a rewarding career by allowing you to observe other labourers and work your way up. The positions listed below are construction jobs that require no experience or formal education beyond a high school diploma or equivalent and they offer opportunities for career advancement.
Entry Level Labourer Positions
1. Landscape Labourer
Workers in this position maintain the appeal of buildings, often commercial buildings or residential apartments/housing complexes. There are also some opportunities for work at personal residences and you may have the opportunity to start your own business or do individual contractor work. Landscaping labourers perform tasks such as weed whacking, lawn mowing, snow and ice removal, mulch laying, and other similar tasks. This job requires a lot of time spent outdoors.
2. Painting Labourer
There are different types of painting companies you can work for, with some focused on commercial spaces, some operating only for residential homes, and some dedicated to outdoor or specialty painting. Painting labourers often have to be concerned with the cleanliness of their work, such as taping edges so that baseboards stay clean as well as ensuring no paint gets on the flooring. Most employers will quickly train their workers on the right techniques so you can get some hands-on learning and then quickly adapt.
3. Flooring And Tile Labourer
Workers in this field install all different types of flooring, commonly hardwood, vinyl, vinyl plank, tile, and carpet. Flooring and tile labourers also have to remove the original flooring. These labourers need to be committed to careful precision while cutting and installing flooring products. This role is available in commercial and residential projects.
4. Commercial Construction Labourer
This position title is broad and can include a variety of tasks required during the construction of commercial spaces (including the building of office buildings, schools, malls, hospitals, and more). Because this position offers a variety of tasks, it is a good construction job for people looking to find the niche that interests them. When you first start you may have more simple tasks such as filling dumpsters and unloading and setting up tools, but it will give you an opportunity to see all of the specific career paths available in construction.
5. Roofing Labourer
This job is not recommended for anyone with a fear of heights. That said, only some of the work, such as tearing off the old roof and installing the new one, actually takes place on the roof. Other tasks are strictly grounded, such as carrying materials and checking the ground for, and getting rid of, debris.
6. Carpentry Labourer
Before you start actually learning the craft of carpentry, you will start out doing basic manual labour, such as carrying equipment and cleaning up work sites. After you've done your time doing grunt work and observing, then you may be able to start measuring, cutting, and building structures. A carpentry labourer works with the building of structures (such as homes), not the carving or building of specific pieces (such as tables), as that career is referred to as woodworking. If you are interested in woodworking, you can use your construction job to launch you into woodworking as the two are often associated and many of the skills are transferable.
Start Your Construction Career With Matrix Labour Leasing
The construction industry is a great way to earn good money without a college or university degree. It also offers the opportunity for career growth and specialization. As you develop your construction career, you may also decide to get certain certifications that allow you to do more specialized work and gain higher earnings. Getting started in the construction industry may seem daunting but it is possible with the help of a staffing agency. Construction staffing agencies are an invaluable resource for people who have yet to make connections within the construction industry. Matrix Labour Leasing staffing solutions give you access to our already established network of construction professionals and can help you quickly find placement. To contact Matrix Labour Leasing and find rewarding construction jobs, call 1-403-201-9520 or fill out the online contact form.
FAQ
Q: Where can I find construction jobs in Canada?
A: You can begin your job search at our in-house job board.
Q: How can Matrix Labour Leasing help find me a job in the construction sector?
A: Matrix Labour Leasing is in constant contact with contracting companies looking for temp-to-hire and direct-hire workers. Depending on the nature of the role, we can either recommend you to one of our contracting companies or offer you a temporary contract ourselves.
Q: Where does Matrix operate?
A: While Matrix Labour Leasing is a Calgary owned and based business, our staffing agency places workers in construction jobs all across Canada and in the US.