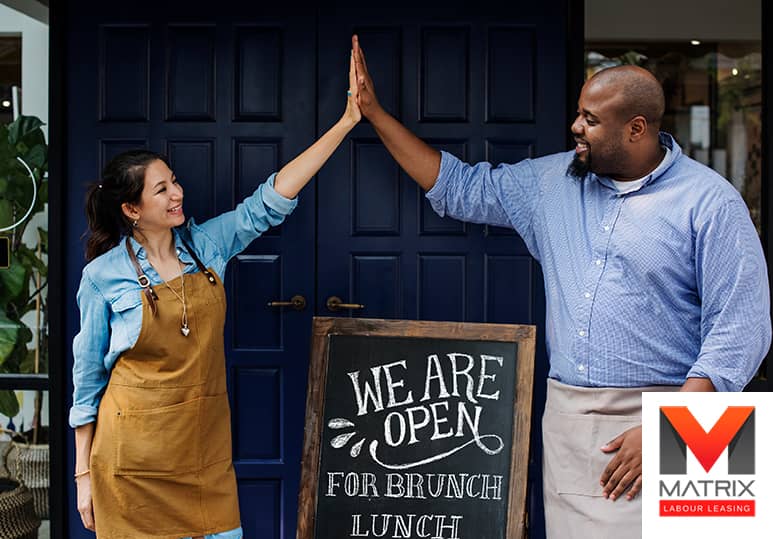 Restaurants are one of the riskiest business endeavours. Not only do many new or small restaurants struggle to keep costs low while still providing quality food and an excellent dining experience, but often the owner must take on added responsibilities to keep the business running. This can cause owners to feel overwhelmed even when the business is thriving, and their intentions of scaling can be difficult to achieve while they are needed for so many back office tasks. If you are a restaurant owner who is trying to expand your business, outsourcing your back office operations can help you reach your goal while making your business more efficient.
How Outsourcing Can Help Your Restaurant
Free Up Operating Costs
When you outsource your back office operations, you eliminate the need to hire accountants, HR personnel, bookkeepers, or to do the back office work yourself. This allows you to focus your efforts on scaling your business while taking the resources and funds that would otherwise be spent on back office staffing and using them to expand your business. These available funds can allow you to hire more line cooks and kitchen staff or to upgrade to more efficient or large-scale kitchen equipment.
Improve Efficiency
Back office operations are not everyone's specialty and trying to do everything yourself or with the help of other staff members who do not specialize in back office work can slow down operations and risk error. Small and medium restaurants often don't have the option of hiring a full staff for back office work, which can become overwhelming for those trying to complete office work. Outsourcing back office services through a staffing agency gives you the benefit of experienced professionals who can make sure everything is paid on time, all legalities are followed, and all needed data is gathered accurately and swiftly. Having your back office operations taken care of gives you the freedom to focus on ways to expand your business and to work on running and promoting your business instead of spending your time completing tedious tasks. Back office outsourcing creates reassurance that all payroll and other necessary tasks will be completed on time and correct every time.
Assume Legal Responsibility
When you outsource your back office tasks, those tasks now become the responsibility of the company you've outsourced to. These responsibilities can include payroll, compliance regulations, workers compensation insurance, legislation compliance management, and more. All back office tasks need to be done correctly, and if you or your HR team are doing the back office work and there is an issue, it becomes the legal responsibility of your business. But when you outsource, those responsibilities now fall to the company you've hired to complete your back office tasks. This clears your company from any potential legal issues, lowering risk for your restaurant and making your business more appealing to potential investors for future expansion.
Matrix Labour Leasing Back Office Services
Making it in the restaurant industry is difficult, so give yourself a leg up on the competition by outsourcing your back office tasks with Matrix Labour Leasing. Matrix is more than a recruitment agency; we also offer reliable and effective back office support. Our back office outsourcing helps your company eliminate non-core workload so that you can focus on scaling your restaurant business. Our back office outsourcing team flawlessly integrates new technology with your already existing system so that we can start working on your back office tasks without any interruptions to workflow. To start growing your business with the help of back office services, contact Matrix Labour Leasing in Calgary at 1-403-201-9520 or through the online contact form.
FAQ
Q: What back office support services does Matrix offer?
A: When you partner with Matrix for our Back Office Support, our services include (but are not limited to):
Risk Management
Claims Management
Compliance Regulation
Employment Standards
Workers Compensation Insurance
Payroll Processing and Remittance
Legislation Compliance Management
Errors and Omissions Liability Insurance (Up to $5M)
Q: Is Matrix Labour Leasing a staffing agency?
A: Matrix Labour Leasing is a full-service human resources agency. We offer staffing and recruitment solutions while also offering back office support, including Employer of Record (EOR), Agent of Record (AOR), and compliance solutions. By offering multiple services, we allow business owners to focus their efforts on growing and developing their business while we take care of HR responsibilities.
Q: How many years of experience does Matrix Labour Leasing have?
A: We have been operating as a staffing and recruiting agency for over 18 years and we leveraged our operations experience to launch our Payroll and Back Office Solutions Division in 2020 when we realized just how invaluable this service would be for business owners.