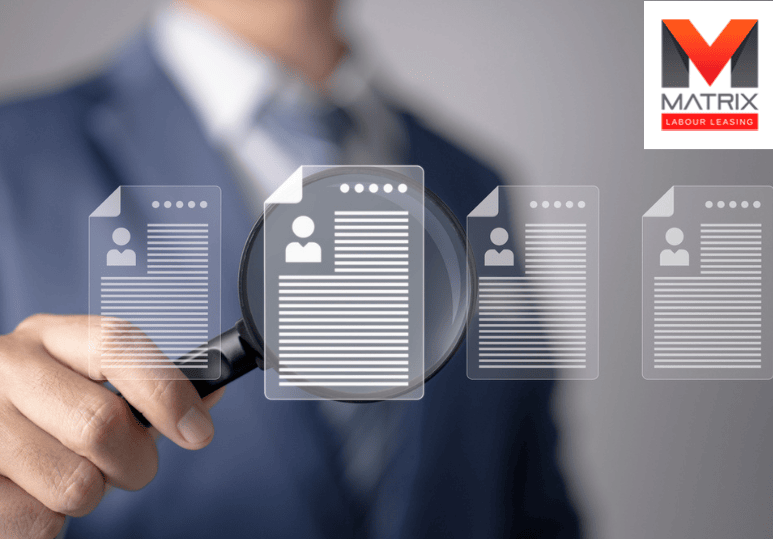 When there is an open position in your company, it can take a long time for it to be filled. After the position is advertised, your company needs to go through a lengthy candidate selection process and try to sift through all of the resumes to find the ones worth keeping. Meanwhile, the position sits open, costing your company time and resources. To quickly fill open positions with candidates that will add value to your company, partner with a staffing agency for all your recruiting needs. Having a streamlined hiring process will help your business not only find top-quality candidates but will also save you money while quickly filling the position. Here's how staffing agencies can help your business.
Benefits Of Partnering With Staffing Agencies
Fill Positions Quickly
When positions become available, they can sit open for a long time. Candidates first have to find your ad and apply for the positions, their resumes need to be reviewed, they need to be contacted to set up an interview and then when that interview is over they may need a second interview until they are finally hired. And that doesn't even include the time needed for onboarding. This leaves a position in your company open for far too long, causing other employees to cover the added workload and potentially become overworked. When you partner with staffing agencies, qualified candidates with verified references and well-built resumes are already on hand and ready to work.
Save Resources
Staffing agencies save your company money in several ways. Staffing companies take care of the hiring process from the start, relieving you of the cost of advertising or the cost of a hiring manager. By partnering with staffing agencies, your company will not have to spend time or money allocating resources to hiring and onboarding. When you partner with staffing agencies, all of the candidates are pre-screened so that your company only meets with the top contenders to make the final decision about the position so that the owner or manager of the company has plenty of time to focus on other, more important aspects of the company. Because staffing agencies quickly fill open positions, other workers do not need to spend time covering duties outside of their normal range of duties for long. This can save the company from paying overtime associated with extra demand on employees.
Get The Best Candidates
When sourcing candidates, many companies rely on job advertisement websites. These websites can have the requirements posted, but there are often candidates applying who do not have the correct qualifications or they do not fit the company. Staffing agencies have a large network of industry professionals from all different sectors who are ready and willing to work. These candidates may not be otherwise reached via online job advertisement websites. Staffing agencies are constantly recruiting candidates so that top-quality talent is always available to fill open positions. When your business works with staffing agencies, candidates are all pre-screened, resumes are reviewed, and references have been checked before the candidate gets to you. This way only the top contenders are sent to the interview stage.
Once you find top-quality talent through staffing agencies, learn how to effectively retain employees for years to come with these tips.
Streamline Staffing By Partnering With Staffing Agencies
If your company needs to fill a position or several positions, find highly qualified and dedicated employees with the expertise of staffing agencies. Instead of wasting your company resources trying to find the right candidate in a sea of unqualified or inexperienced applicants, partner with Matrix Labour Leasing to get instant access to our expansive worker network. By partnering with Matrix, you can streamline your hiring process and save your company time, money, and resources. By outsourcing to Matrix for all of your labour placement needs, you will be gaining a partner with over 4,000,000 employment hours in the Canadian workforce. To build your workforce in the way that works best for your company and to find the right candidates quickly, call Matrix Labour Leasing at 1-403-201-9520 or fill out the online contact form.
FAQ
Q: Where does Matrix operate?
A: While Matrix Labour Leasing is a Calgary-owned and based business, our staffing agency places workers in construction jobs all across Canada and in the US.
Q: Is Matrix Labour Leasing only a staffing agency?
A: Matrix Labour Leasing is a full-service human resources agency. We offer staffing and recruitment solutions while also offering back office support, including Employer of Record (EOR) and payroll funding. By offering multiple services, we allow business owners to focus their efforts on growing and developing their business while we take care of HR responsibilities.
Q: How many years of experience does Matrix Labour Leasing have?
A: We have been operating as a staffing and recruiting agency for over 18 years and we leveraged our operations experience to launch our Payroll and Back Office Solutions Division in 2020 when we realized just how invaluable this service would be for business owners.